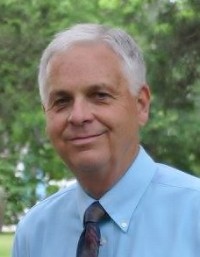 Ken Shetlar, Plaza Consultant
The Friends of the Bowlus are pleased to announce that Ken Shetlar has agreed to volunteer his time to serve as a consultant and liason for the Friends organization as they move ahead with their Bowlus Fine Arts Plaza project.  
Ken is a life-long resident of Iola. His father, Charlie Shetlar, was one of the architects who worked for Brink & Dunwoody on the original design of the Bowlus Fine Arts Center, allowing Ken to observe their work during his formative years. Upon graduating from Kansas State University with a civil engineering degree in 1970, Ken joined his father's firm and operated as Shetlar, Griffith, Shetlar for 36 years.  Ken retired in 2010 after 40 years of service.
Ken brings to the project a great deal of both engineering and practical business expertise as well as time-honored admiration for the Bowlus Fine Arts & Cultural Center and what it means to his community. Ken has already proven to be a great asset to the Friends Board of Directors as they make tough decisions on how to best utilize the funds so graciously donated toward this project.