Welcome!
We strive to make our community a better place by making entertainment opportunities with the best leg room in Kansas!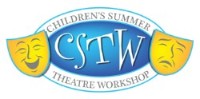 CSTW IMPROV Workshop is returning after a successful first year. This workshop id open to students entering 9th grade through 12th grade. This will be a week long intensive improvisation workshop. We will work on improvisation, vocal enhancement, pantomime, voice and diction, expression and body movement.
All workshops will end with a public performance, showcasing what the students have been working on. CSTW is under the direction of Creative Director, John Higginbotham. Groups are limited to 30 Students. Pre-enrollment is required to reserve your spot!