Welcome!
We strive to make our community a better place by making entertainment opportunities with the best leg room in Kansas!
Dear Bowlus Patrons and Friends,
As we continue navigating these uncharted waters and continue to seek stability in our COVID 19 experience, the Bowlus is looking to welcome you back through our doors, with cautious optimism. All the while following the guidance of our local government and health officials.
When attending the Bowlus for public events, you will be asked to read the Bowlus terms and safety protocols for entering the venue. By entering the doors of the Bowlus, you are accepting the terms. Protocols and terms will be posted outside of all entrances and will be kept up to date on the website.
Due to COVID19 and safety protocols put into place based on state and local health recommendations seats are limited & No online sales are available. Please call the Box Office to purchase your tickets at 620.365.4765.
Our Staff, Trustees, Commissioners, and Volunteers wish you all well. We look forward to seeing you at the Bowlus once again. 
Daniel Kays, Executive Director
Lightwire Theatre presents Dino Light!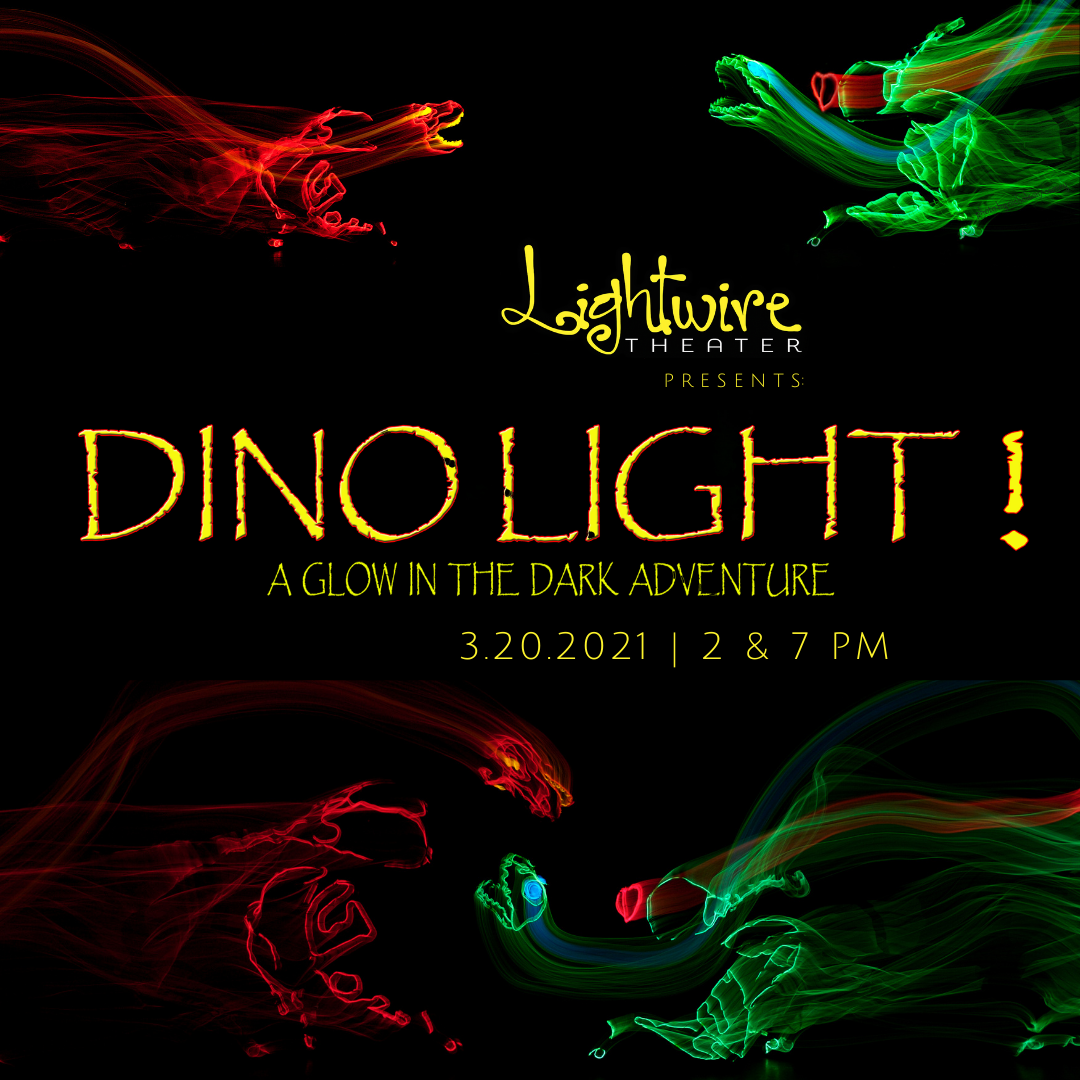 DINO-LIGHT, formerly known as Darwin the Dinosaur, was the recipient of the prestigious Jim Henson Foundation Grant and is the first feature-length theatrical production created and performed by creators Ian Carney and Corbin Popp.
In this original storyline, a famous scientist with magic powers brings a friendly dinosaur to life. When the dinosaur wanders away from home, he discovers a wonderful world full of creatures that light up the darkness and help him find the true meaning of love.
This glow-in-the-dark adventure is visually stunning and has been praised for its cutting edge blend of puppetry, technology and dance by audiences all over the world.