'Tis the Season- The Broadway Tenors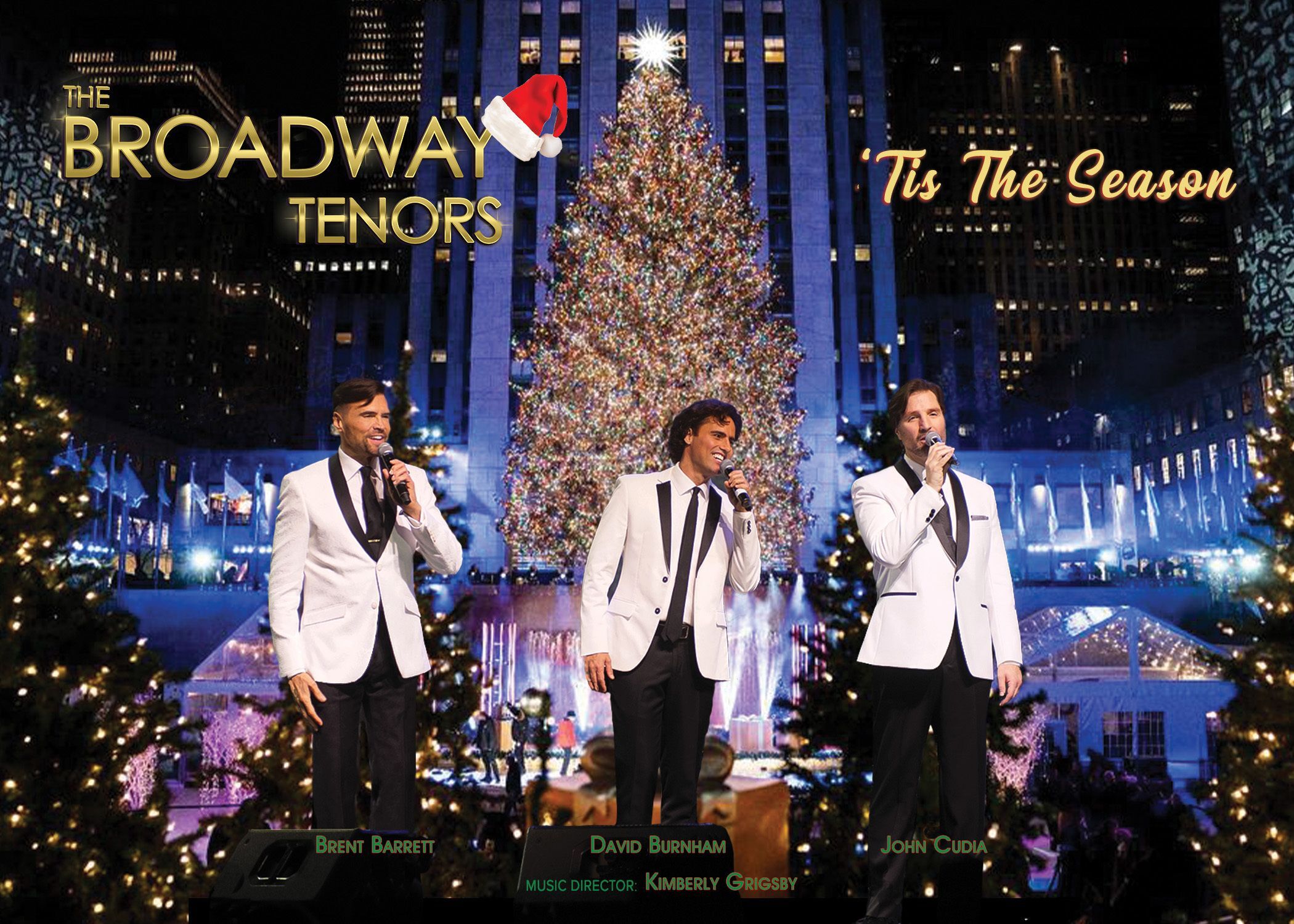 A Sleeper Family Trust Supported Performance
Three leading men. Three unbelievable voices. The Broadway Tenors bring the greatest Holiday songs to life in this muti-media concert, from the traditional classic Chestnuts Roasting on an Open Fire to the newer classic All I Want For Christmas is You. This multi-media concert is overflowing with the most popular songs of the Holiday Season.
The renowned singers enchant with special medley material written just for them to add to the Holiday fun and flair. Other holiday songs include Silent Night, Joy to the World, Oh Chanukah, White Christmas, O Holy Night and Santa Claus is Coming to Town, to name a few.
Expect a few surprises that will bring laughter and warmth to the festivities. Wrap it all up in a bow and you have an enchanting evening of entertainment.
"Individually, each is a spectacular artist; together, they present an infinite and Kaleidoscopic range of musical possibilities." David Lindauer - Capital Gazette