Welcome!
We strive to make our community a better place by making entertainment opportunities with the best leg room in Kansas!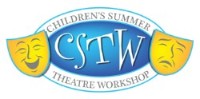 CSTW Workshop II will explore a combination of techniques basic to theatrical performance. Students will play improvisational theatre games, practice voice projection and expression, develop characters, memorize lines and perform in front of their peers. Students will also take a tour of the Bowlus stage, experience the grid and learn about basic stage equipment.
All workshops will end with a public performance, showcasing what the students have been working on. CSTW is under the direction of Creative Director, John Higginbotham. Groups are limited to 30 Students. Pre-enrollment is required to reserve your spot!