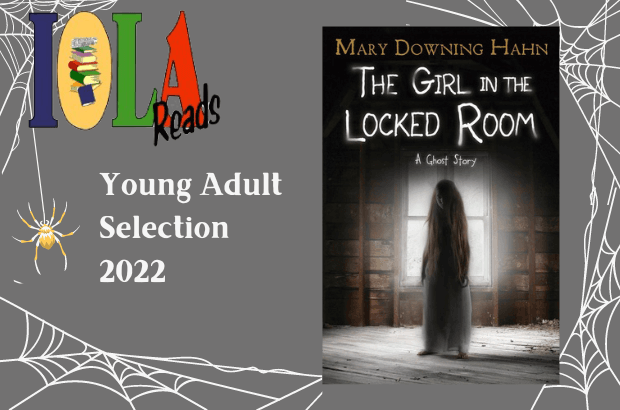 Ghost story master Mary Downing Hahn unrolls the suspenseful, spine-chilling yarn of a girl imprisoned for more than a century, the terrifying events that put her there, and a friendship that crosses the boundary between past and present.
A family moves into an old, abandoned house. Jules's parents love the house, but Jules is frightened and feels a sense of foreboding. When she sees a pale face in an upstairs window, though, she can't stop wondering about the eerie presence on the top floor—in a room with a locked door. Could it be someone who lived in the house a century earlier?
Her fear replaced by fascination, Jules is determined to make contact with the mysterious figure and help unlock the door. Past and present intersect as she and her ghostly friend discover—and change—the fate of the family who lived in the house all those many years ago.
Read the Book & Pass it on OR Keep the Book for a $2 Donation!
Books available at your local library & select businesses!
Funding provided by Helen Gates Whitehead Trust
IOLA READS: A project of Iola Public Library, USD 257 & Bowlus Fine Arts Center
---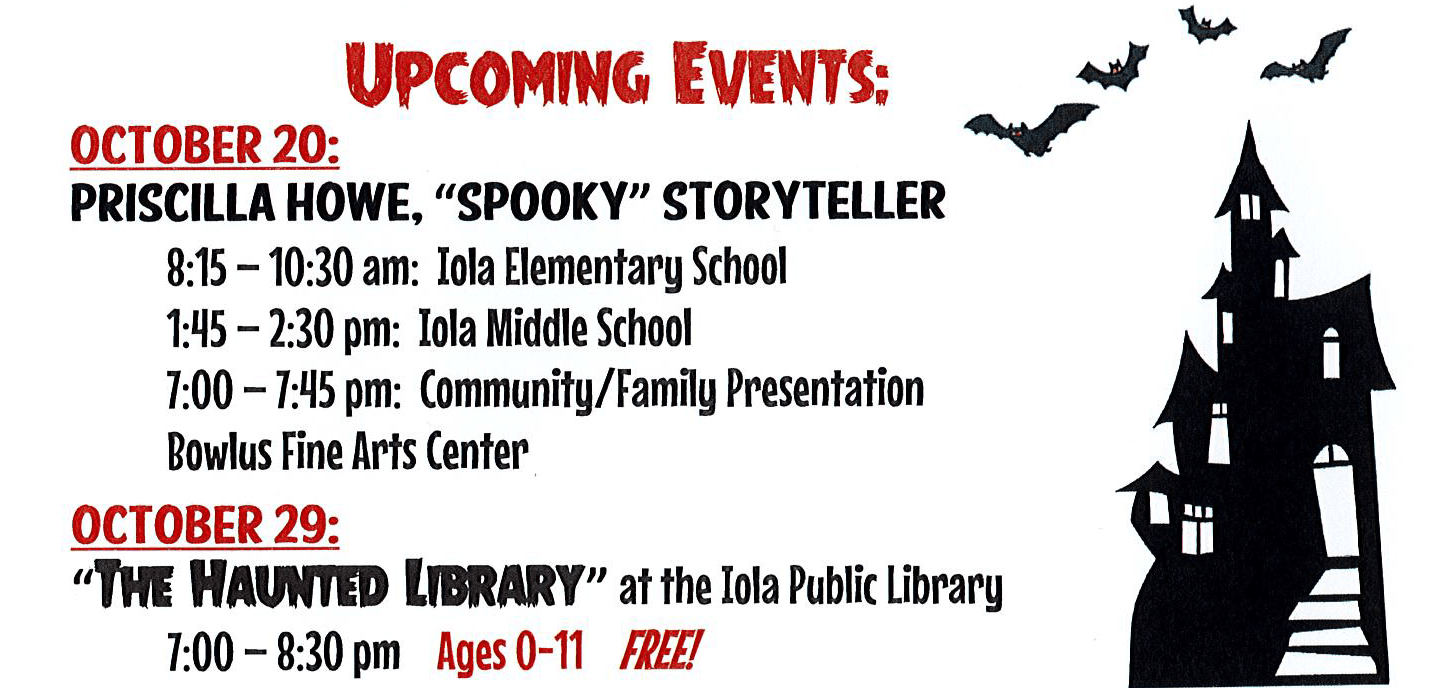 ---
IOLA READS is a cooperative project between the Iola Public Library, USD #257 schools and the Bowlus.  Major funding is provided by the Sleeper Family Trust and the Helen Gates Whitehead Trust through the Bowlus Fine Arts Center.
Two book selections are offered each year.  For more information, visit the Iola Public Library website at http://iola.mykansaslibrary.org/.
Iola Reads book selections may be picked up for a small donation at the Iola Public Library, at any USD #257 school library or at one of the many supporting businesses around town.