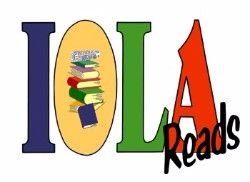 IOLA READS is a cooperative project between the Iola Public Library, USD #257 schools and the Bowlus.  Major funding is provided by the Sleeper Family Trust and the Helen Gates Whitehead Trust through the Bowlus Fine Arts Center.
---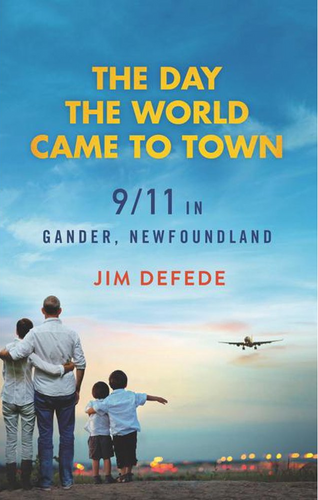 Since 2021 is the 20th anniversary of 9/11, IOLA READS decided to select a book that shares what took place during 9/11 in a small community of Gander, Newfoundland as over 30 passenger jets descended on the town as US airspace was closed.  Many of the planes held US passengers coming from Europe and the little town of Gander with a population not much bigger than the size of Iola, welcomed the over 10,000 passengers with open arms, food, lodging and comfort.  A great display of love and kindness during a time of destruction and terror.  It will touch your heart and bring tears to your eyes.
9/11 Statistics:   3,042 people killed in 9/11 including 412 first responders (343 firefighters, 50 police officers, 8 emergency medical technicians, 1 NY Fire Patrolman).  10,000 first responders from 9/11 got cancer.  2,000 first responders died from related 9/11 illnesses.
IOLA READS has chosen events for this book that will be honoring the Fallen First Responders and victims of September 11, 2001.
We hope that you will participate with us.  Books and lanyards available at your local library.
- The IOLA READS Committee
A project of the Iola Public Library, USD 257 and the Bowlus Fine Arts Center 
9/11 Memorial Walk - a project of IOLA READS, Iola Police Department, Iola Fire Department and City of Iola  
Funding provided by the Sleeper Family Trust
---

---
Two book selections are offered each year.  For more information, visit the Iola Public Library website at http://iola.mykansaslibrary.org/.
Iola Reads book selections may be picked up for a small donation at the Iola Public Library, at any USD #257 school library or at one of the many supporting businesses around town.