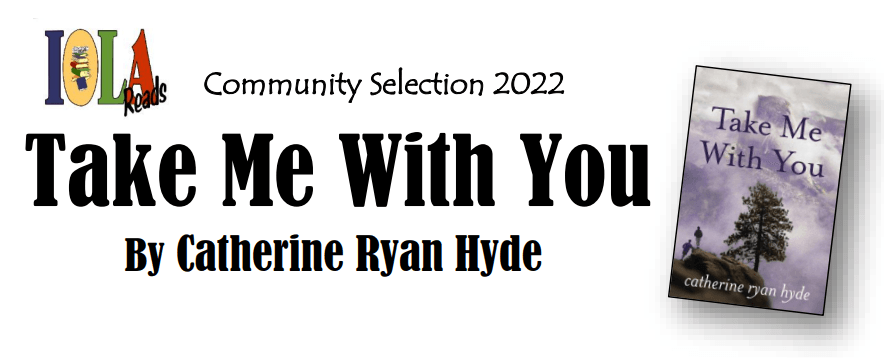 Take Me With You is an inspiring story about August Shroeder, a burned-out teacher, who spent every summer with his son touring the National Parks.  But, this year is different.  The plan had been to travel to Yellowstone with his son Phillip, but now August is making the trip with son's ashes instead.  An unexpected twist of fate adds extra passengers on his journey.  Passengers whose lives will be given hope and changed forever.
Read the Book & Pass it on OR Keep the Book for a $2 Donation!
Books available at your local library & select businesses!
Funding provided by the Sleeper Family Trust
---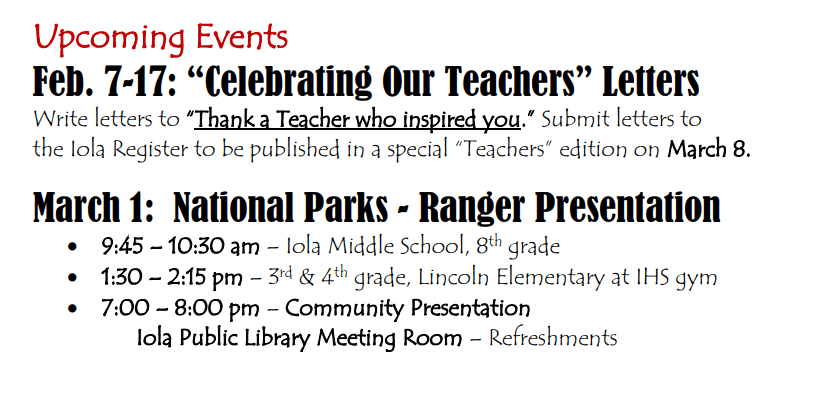 ---
IOLA READS is a cooperative project between the Iola Public Library, USD #257 schools and the Bowlus.  Major funding is provided by the Sleeper Family Trust and the Helen Gates Whitehead Trust through the Bowlus Fine Arts Center.
Two book selections are offered each year.  For more information, visit the Iola Public Library website at http://iola.mykansaslibrary.org/.
Iola Reads book selections may be picked up for a small donation at the Iola Public Library, at any USD #257 school library or at one of the many supporting businesses around town.