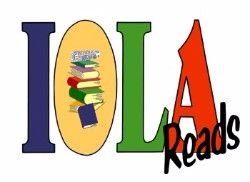 IOLA READS is a cooperative project between the Iola Public Library, USD #257 schools and the Bowlus.  Major funding is provided by the Sleeper Family Trust and the Helen Gates Whitehead Trust through the Bowlus Fine Arts Center.
---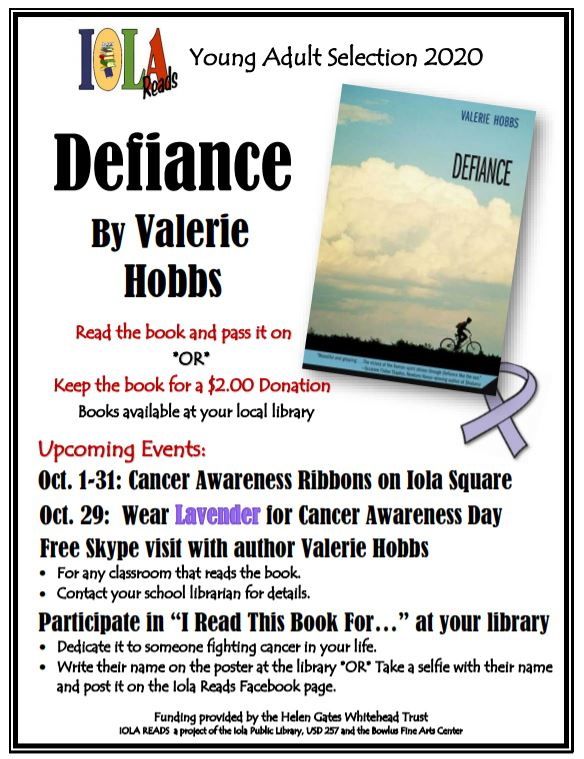 Visit the Iola Public Library for more information on the programs affiliated with Iola Reads.
---
Two book selections are offered each year.  For more information, visit the Iola Public Library website at http://iola.mykansaslibrary.org/.
Iola Reads book selections may be picked up for a small donation at the Iola Public Library, at any USD #257 school library or at one of the many supporting businesses around town.