THE DALE P. CREITZ RECITAL HALL IS AN SMALL INTIMATE AUDITORIUM WITH SEATING FOR 120 ON THE LOWER LEVEL OF THE BFAC.
Entry is easily accessed through our new east side plaza with handicapped parking and drop off.  An elevator and chair lift are also available at the east entrance.
DOORS OPEN AT 6:00 P.M.  -  SEATING AT 6:30 P.M.
---
Shakespeare in Jazz: All the World's a Song
October 22, 2021 @ 7 PM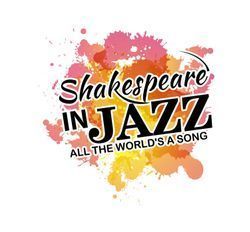 Shakespeare in Jazz: All the World's a Song is an engaging, participatory celebration of Shakespeare's work, offering an exciting new way to experience the his genius. Great for those discovering his plays for the first time and for Shakespeare aficionados alike!
Throughout the concert, audience members will join Daniel's jazz group, featuring an amazing jazz vocalist, as they sing along to catchy, original songs based on Midsummer Night's Dream, Twelfth Night, Macbeth, Hamlet and many more!
Shakespeare in Jazz features the tremendous talents of jazz vocalist Frederick Johnson and Nicole Zuraitis. Johnson has performed on stage with such musical greats as Chick Corea & Christian McBride and has performed as an opening act for Miles Davis, Dizzy Gillespie, Aretha Franklin, George Benson, B.B. King and many others. Rising star and GRAMMY-nominee Nicole Zuraitis has toured around the world, released four award-winning albums and is the vocalist world-famous Birdland Big Band in New York City.)
---
Maeve Gilchrist Featuring Kyle Sanna
March 11, 2022 @ 7 PM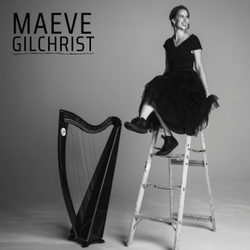 Described by one critic as "a phenomenal harp player who can make her instrument ring with unparalleled purity", Maeve Gilchrist has taken the Celtic (lever) harp to new levels of performance and visibility.
Born and raised in Edinburgh, Scotland, and currently based in Brooklyn, New York, Maeve's innovative approach to her instrument stretches its harmonic limits and improvisational possibilities. She is as at home as a soloist with an internationally renowned orchestra as she is playing with a traditional Irish folk group or using electronic augmentation in a more contemporary, improvisatory setting.
Maeve has released five albums to date, including her most recent 2020 recording, The Harpweaver which was hailed by the Irish times in it's five-star review as "Buoyant, sprightly and utterly beguiling….a snapshot of a musician at the top of her game." Other albums include three recordings for the Adventure Music label including her 2017 release with bassist Viktor Krauss, Vignette and a self released solo-album, the Ostinato Project is a beguiling exploration of the possibilities of her instrument. In 2018 Maeve was a featured soloist on the Dreamworks blockbuster movie soundtrack, How to tame your dragon: The hidden world.
---