Summer Theatre Programs Registration is Open!!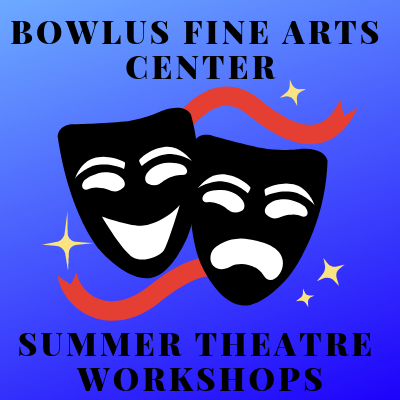 The Bowlus Fine Arts Center will offer workshops in July for local and surrounding areas children to participate in.
Children's Summer Theatre Workshop (CSTW) ~ Weekdays,  July 11th - July 23rd!!
Missoula Children's Theatre ~ Weekdays, July 25th - July 30th!!
Click on the links for more detailed information on the programs.
---