Iola Reads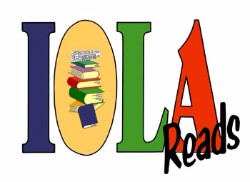 IOLA READS is a cooperative project between the Iola Public Library, USD #257 schools and the Bowlus.  Major funding is provided by the Sleeper Family Trust and the Helen Gates Whitehead Trust through the Bowlus Fine Arts Center.
WINTER 2017 BOOK SELECTION
Getting Life, by Michael Morton
Books available starting February 13, 2017!
More astonishing than any legal thriller by John Grisham, Getting Life tells the true story about a young father who spent twenty-five years in prison for a crime he did not commit…and his eventual exoneration and return to life as a free man.
On August 13, 1986, just one day after his thirty-second birthday, Michael Morton went to work at his usual time. By the end of the day, his wife Christine had been savagely bludgeoned to death in the couple's bed. Despite an absolute lack of physical evidence, Michael was swiftly sentenced to life in prison for a crime he had not committed. He mourned his wife from a prison cell. He lost all contact with their son. Life, as he knew it, was over.
Drawing on his recollections, court transcripts, and more than 1,000 pages of personal journals he wrote in prison, Michael recounts the reports about an unidentified van parked near his house that were never pursued; the bandana with the killer's DNA on it that was never introduced in court; the call reporting the attempted use of his wife's credit card which was never followed up on; and how he battled his way through the darkness to become a free man once again. Michael Morton was ultimately exonerated through the efforts of the Innocence Project, pro bono lawyer John Raley, and advances in DNA technology.
Getting Life in Kansas - MONDAY, FEBRUARY 27 @ 7:00 P.M.
Floyd Bledsoe is a Kansan who was also convicted and sentenced to life imprisonment for a crime he didn't commit, before being freed through efforts of the Innocence Project.  Hear Jean Phillips of the Project for Innocence at the University of Kansas School of Law and Floyd Bledsoe, now a free man, share their story. The public program will be held in the Iola High School Lecture Hall on Monday, Feb. 27 at 7:00 p.m.
Book Discussion - THURSDAY, MARCH 2 @ 2:00 P.M.
The Iola Public Library book discussion group for March will be reading Getting Life. The program is Thursday, March 2 at 2:00 p.m. in the library meeting room.
---
Two book selections are offered each year.  Check back for more information on the next Iola Reads book selection coming in the Fall 2017.  For more information, visit the Iola Public Library website at http://iola.mykansaslibrary.org/.
Iola Reads book selections may be picked up for a small donation at the Iola Public Library, at any USD #257 school library or at one of the many supporting businesses around town.