Summer at the Bowlus
Each year the Bowlus Fine Arts Center provides summer activities for school-aged kids focused on the fine arts.  In addition to our online presence, information on these activities is included in a "Summer Packet" that is distributed to all elementary and middle school students in Allen County public schools in late-April.
Enrollment for Bowlus summer programs opens on Monday, May 1st.       
Download and print a copy of the registration form and return to the Bowlus office.                Online registration is coming soon!
See below for programs offered through the Bowlus for Summer 2017!

---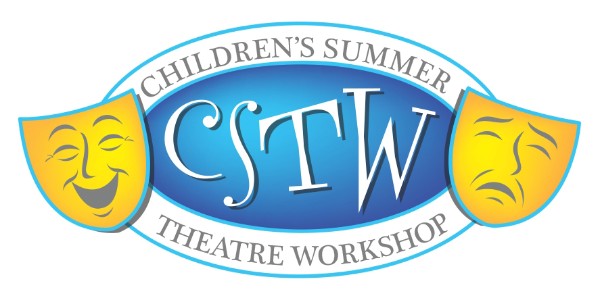 CSTW Workshops I & II will explore a combination of techniques basic to theatrical performance.  Students will play improvisational theater games, practice voice projection and expression, help develop characters, memorize lines and perform in front of their peers. Students will also take a behind the scenes tour of the Bowlus stage, experience the catwalk and learn about basic stage equipment.
Workshops end with a public performance showcasing skills the students have learned; all three groups will perform together. CSTW is under the direction of John Higginbotham with assistance provided by local high school drama and forensics students.  Each workshop is limited to 30 students.  Pre-enrollment is required to reserve your space!
LOCATION:  ICT's Warehouse Theatre, 203 S. Jefferson Ave., Iola  
WORKSHOP I:  Students entering 3rd - 5th grades - Weekdays June 20 - 30; 8 a.m. - 10 a.m.
WORKSHOP II:  Students entering 6th - 8th grades - Weekdays June 20 - 30; 10 a.m. - noon.
PERFORMANCE:  Saturday, July 1 at 9:30 a.m. in the Bowlus Auditorium. (FREE!)
---
MISSOULA CHILDREN'S THEATRE presents . . . . . . Jack and the Beanstalk!
MCT's Jack and the Beanstalk is an original adaptation of the classic children's story. What happens when a young boy plants Wonder Beans in his own backyard? For Jack, it is the beginning of a great adventure. With a little help from P.T. Wonder and a Giant, Jack learns a valuable lesson about true happiness. This musical production also features a host of other characters, including the Elegant Harp, Jill, Mother, Milky White, Farmers, Merchants, Circus Performers and Wonder Beans.
This year's musical performance will include up to 60 local kids entering 1st - 12th grades.           A group audition is required.  Students who are cast in a role or as an assistant stage manager participate for FREE!  
Pre-enrollment is requested, but does not guarantee casting.
LOCATION:  Bowlus Auditorium - Enter through south (alley) doors.
AUDITION:  Monday, July 10 from 12:30 - 2:30.  Auditions begin promptly at 12:30 - participants must be on time and participate in the entire audition in order to be cast in a role.
REHEARSALS:  Monday, July 10 - Friday, July 14; scheduled between 12:30 p.m. - 5:00 p.m.  (Note:  A rehearsal schedule will be provided immediately following auditions; rehearsal days/times will vary based on the character role in which your child is cast.)
PERFORMANCE:  Saturday, July 15 at 3:00 p.m. in the Bowlus Auditorium.                                       Ticket prices:  $3 adults / $2 students / free under 5.  Doors will open at 2:30 p.m.  Tickets can be purchased at the door or in the Bowlus office anytime during the week.  Cash or check only.
Parents/guardians/caregivers are welcome (but not required) to stay and observe the audition and rehearsals.  Participants will have a break time between 2:30-3:00 each day and may bring a healthy snack.  Absolutely NO FOOD OR DRINK is allowed in the auditorium.  Please call the Bowlus office at (620) 365-4765 if you have any questions or concerns.
---