National Geographic Live Presents Mark Synnott - LIfe on the Vertical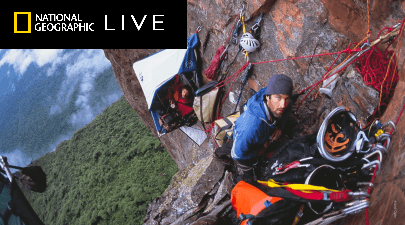 A Sleeper Family Trust Speaker Series Event
Mark Synnott is a man ever on the brink of new discovery. A big wall rock-climber of the highest order, he's made legendary first ascents of some of the world's tallest, most forbidding walls, from Baffin Island to Pakistan. Today, he uses his skills to break scientific ground, reaching incredibly inaccessible environments in search of rare species. It's all in the spirit of adventure and exploration in order to educate about these sites of strange, remote beauty.