Smithsonian Crossroads: Change in Rural America Exhibit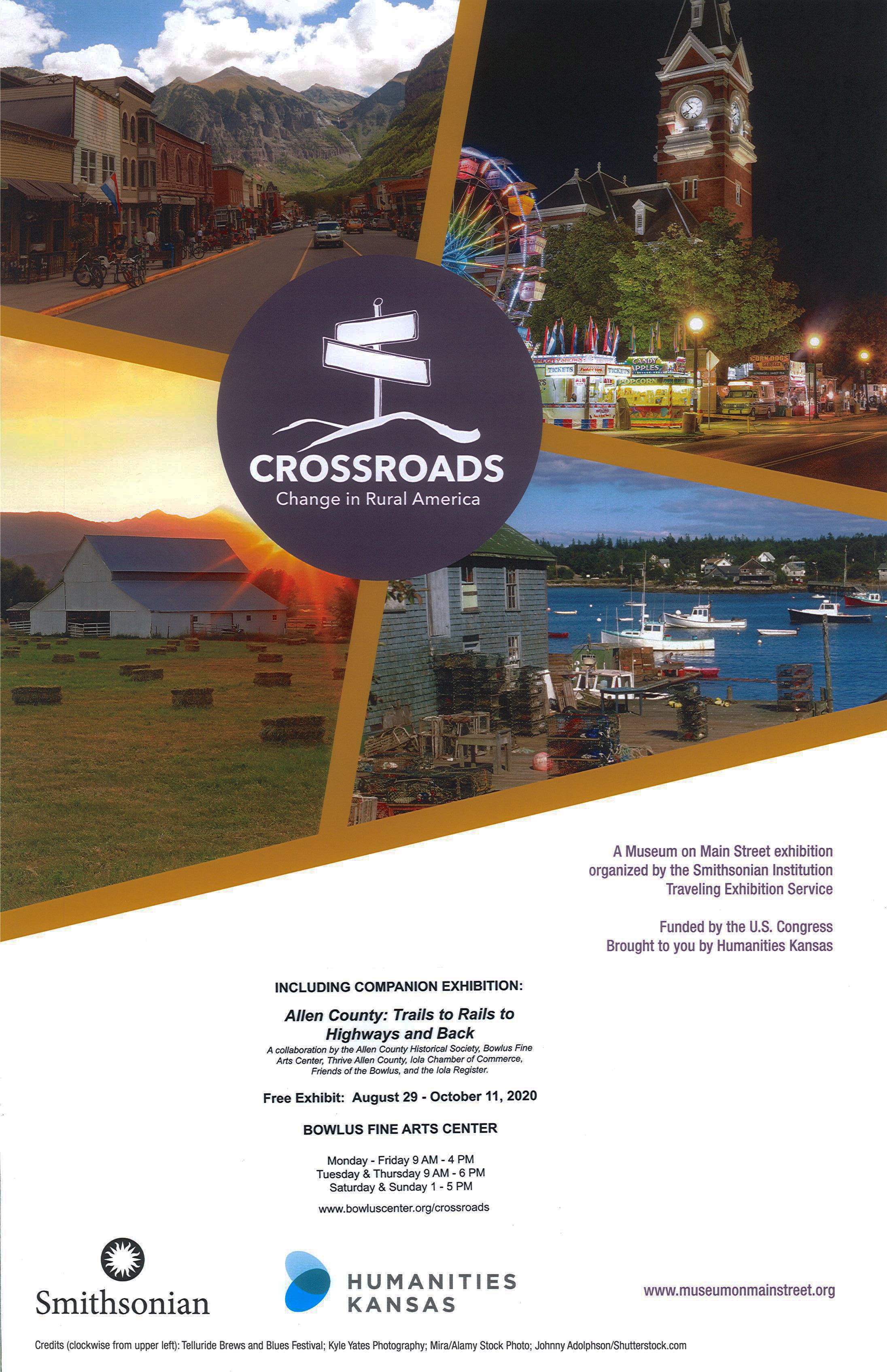 "Crossroads: Change in Rural America," offers small towns a chance to look at their own paths to highlight the changes that affected their fortunes over the past century. The exhibition will prompt discussions about what happened when America's rural population became a minority of the country's population and the ripple effects that occurred. The exhibit covers themes such as: Identity, Land, Community, Persistence and Managing Change with photographs, hands-on activities, and audio and video clips provided by the Smithsonian in the "Crossroads" exhibition to tell the history and culture of local rural life in Kansas and spark conversations about our state's future.
A local companion exhibit will be housed in the Mary L. Martin Art Gallery. "Allen County: From Trails to Rails to Highway and Back," will take you on a journey with a fictitious family who found their way into the South East Kansas territory in 1856. The historical fiction is told by way of the diary writings of Jerimiah Wilson and his subsequent children in the later years. Working with the local newspaper and the writings of local historian, Larry Manes, this diary will be printed in the format of a special newspaper section in the proceeding weeks of the exhibit opening, along with extra prints to be available at the exhibition. The exhibition layout will be in the chronological order of the diary. Certain passages highlighted in the printing will be displayed on the walls with surrounding supportive photographs, articles, and artifacts. The diary writings take patrons through the many crossroads experienced throughout Allen County's history and will invite the viewing patron to imagine what will be the next chapter for the Wilson family as the next generations come to their crossroads.