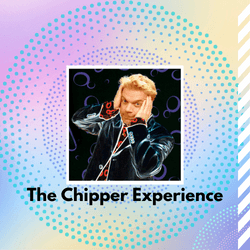 The Chipper Experience is coming to our Main Stage April 1st @ 7 PM!
Two-time "Comedy Magician of the Year!", CHIPPER LOWELL, has toured around the world for the last two decades to rave reviews. His performances are a high-energy blend of original, cutting-edge magic, hilarious one-liners, and a roller-coaster of rapid-fire adlibs & razor-sharp wit.
This is a FREE event. Reservations are available starting Monday, January 9th by calling the Bowlus office at (620) 365-4765 or through the Bowlus Box Office located at 205 E. Madison Avenue in Iola.
Often referred to as musical angels, the Vogts Sisters touch the hearts of audiences everywhere they go. Touring the Midwest since May 2012, the young emerging artists have gained widespread recognition with over 150 performances under their belts. Sixty of those have been in the past year—even though Maggie works full-time and Abigail is a college student. Of those performances, the two sisters have played stages in festivals, theatres, and coffee houses, taking their music wherever they can.
The Vogts Sisters have garnered numerous awards in regional and international songwriting competitions, including their latest win at the Ozark Folk Festival Singer-Songwriter Competition in Eureka Springs, AR. The girls have over twenty-four original songs that fit seamlessly into their acoustic Americana-Folk act, blending timeless music with sweet sister harmony. A few of their musical influences include Alison Krauss, Emmylou Harris, and Gillian Welch, but the two often surprise audiences with covers from Johnny Horton, U2, or Creedence Clearwater Revival.
The Vogts Sisters released their first self-produced album, Homeward, in June 2016, as a humble attempt to truly define who they are as artists and musicians. My Own Dixie (March 2015), has achieved high-ranking reviews and radio airplay on a regional and international level, calling attention to their haunting vocals and lyrical depth and maturity. Their debut album, Old Time Noise, released in 2012.
Praised for their graceful, authentic, yet vulnerable performances where one hears the real deal, the Vogts Sisters remain humble, possessing a highly developed sense of who they are and what they represent.