Welcome!
We strive to make our community a better place by making entertainment opportunities with the best leg room in Kansas!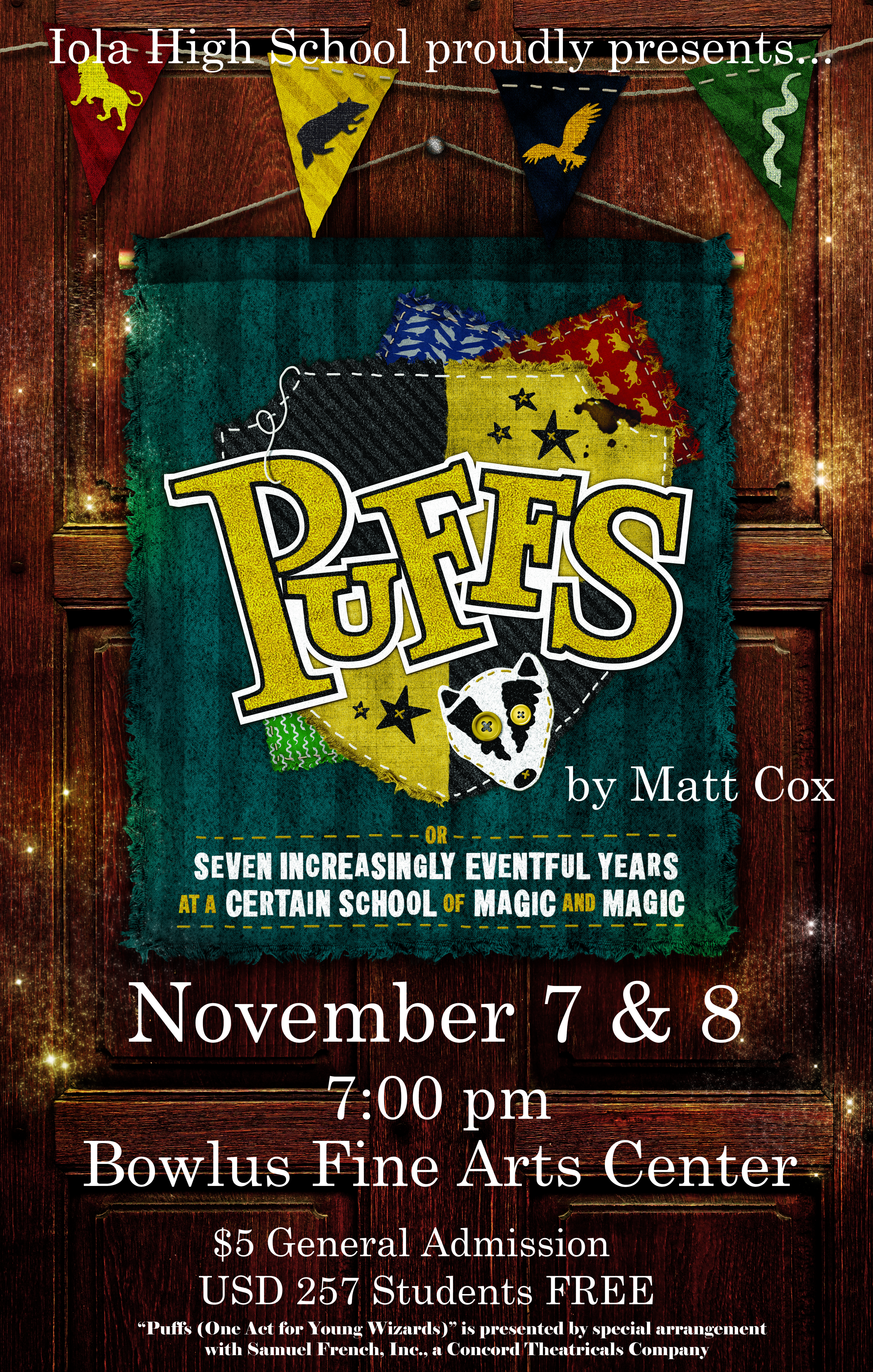 For seven years a certain boy wizard went to a certain Wizard School and conquered evil. This, however, is not his story. This is the story of the Puffs... who just happened to be there too. A tale for anyone who has never been destined to save the world.
Tickets sold at door prior to the show.
General Admission $5
USD 257 Students Free.