Kids Art Camp, Session II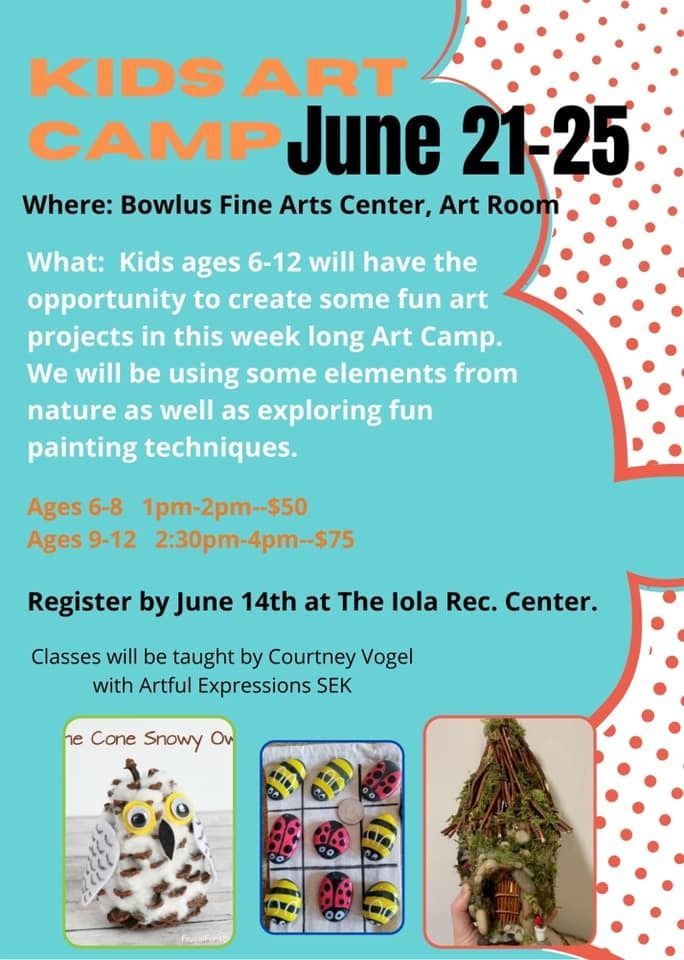 Young artists can create fun and exciting art projects during this week-long camp! The theme is Nature's Artwork, and will combine art with nature to create some beautiful artwork. Some of the pieces include a fairy garden, a tic-tac-toe game and pine cone animals, painting and working with clay also. Projects vary per group.
Ages 9-12: $75
Register at the Recreation Office by Monday, June 14.
Must pre-register, limited space available. All supplies will be provided.
Classes will be taught by Courtney Vogel with Artful Expressions SEK.