Welcome!
We strive to make our community a better place by making entertainment opportunities with the best leg room in Kansas!
Dear Bowlus Patrons and Friends,
As we continue navigating these uncharted waters and continue to seek stability in our COVID 19 experience, the Bowlus is looking to welcome you back through our doors, with cautious optimism. All the while following the guidance of our local government and health officials.
When attending the Bowlus for public events, you will be asked to read the Bowlus terms and safety protocols for entering the venue. By entering the doors of the Bowlus, you are accepting the terms. Protocols and terms will be posted outside of all entrances and will be kept up to date on the website.
In the meantime, here are some updates on scheduled Bowlus Performances. 
Smithsonian Crossroads: Change in Rural America Traveling Exhibit.  For more information: www.bowluscenter.org/crossroads
Albert Cummings: September 19, 2020
THE SHOW WILL GO ON. We have a solid commitment from Albert to come to Iola and perform his show.
Due to COVID19 and safety protocols put into place based on state and local health recommendations "Albert Cummings" date has been changed from Friday, September 18 to the new date: SATURDAY, SEPTEMBER 19.
The change was necessary to provide an added performance in order to split the current ticket holders into two shows to accommodate social distancing in the seating area. The show will perform at 2:00 pm and again at 7:00 pm on September 19, 2020. The 7:00 pm show will take priority as the 1st show for reseating patrons.
Anne of Green Gables - The Ballet: October 2, 2020
This show has been cancelled. All tickets were refunded in full.
New 20-21 Season
We are anxious and excited to announce the new season, but we ask for your patience. The current plan is to announce the new season in September. 
Our Staff, Trustees, Commissioners, and Volunteers wish you all well. We look forward to seeing you at the Bowlus once again. 
Daniel Kays, Executive Director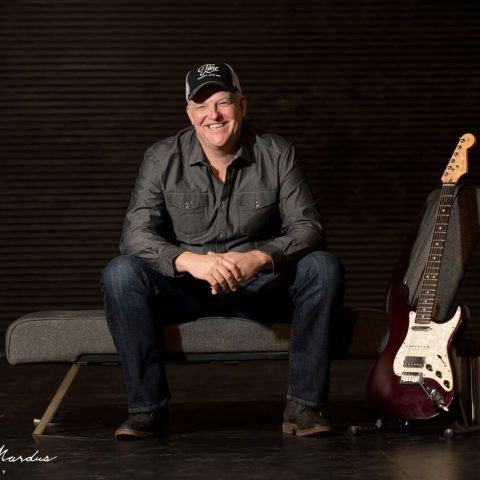 Entertaining audiences from his phenomenal guitar work to his incredibly impassioned lyrics and overall songwriting prowess - one thing has certainly become clear about Albert Cummings' music: He is FAR MORE than simply just the guitarist or the bluesman he's often painted as by fans and the media alike. He offers the complete package.
Though undoubtedly a masterful guitar player who burst onto the blues rock scene in the early 2000's and almost immediately began gaining praise in that realm, his latest release "Live at the '62 Center" further portrays not only his versatility as singer/songwriter and live performer but as an artist first and foremost.
This comes to fruition in the true spontaneity and creative spirit of the album, in which he put together a newly formed version of his usual trio that afternoon of the October, 2016 recording.
With longtime friend and Grammy Winner Jim Gaines behind the soundboard, what comes through in both sight and sound is an incredible journey into the live performance world and true artistry of one of today's most seasoned musicians.
"His muscular guitar work is simply outstanding. He's a great blues singer as well with passion for the tunes inherent in his full throttle approach." - Rock and Blues Muse on Live at the '62 Center.