Welcome!
We strive to make our community a better place by making entertainment opportunities with the best leg room in Kansas!
Dear Bowlus Patrons and Friends,
As we continue navigating these uncharted waters and continue to seek stability in our COVID 19 experience, the Bowlus is looking to welcome you back through our doors, with cautious optimism. All the while following the guidance of our local government and health officials.
When attending the Bowlus for public events, you will be asked to read the Bowlus terms and safety protocols for entering the venue. By entering the doors of the Bowlus, you are accepting the terms. Protocols and terms will be posted outside of all entrances and will be kept up to date on the website.
Due to COVID19 and safety protocols put into place based on state and local health recommendations seats are limited & No online sales are available. Please call the Box Office to purchase your tickets at 620.365.4765.
Our Staff, Trustees, Commissioners, and Volunteers wish you all well. We look forward to seeing you at the Bowlus once again. 
Daniel Kays, Executive Director
Allen Music Winter Concert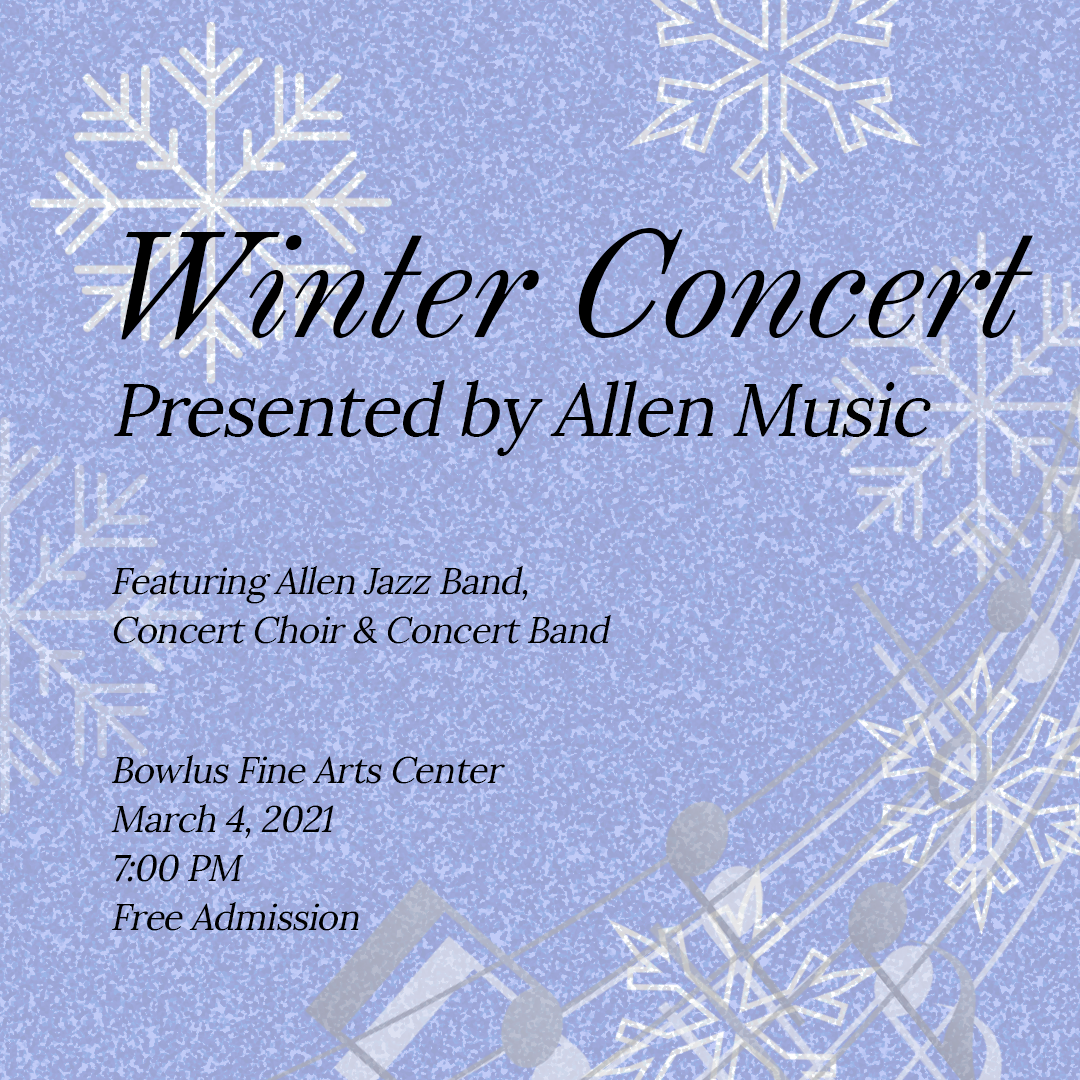 Allen Music Winter Concert Featuring the Allen Jazz Band, Concert Choir & Concert Band
Free Admission